Are you looking for expert help to upgrade your Magento website to Magento 2.0+ ?
We can help, our team of developers have been upgrading Magento professionally since the early days of the platform and have a huge amount of experience in the Magento upgrade process.
We have been trialing Magento 2.0 upgrades for the last year whilst it has been in beta stage and now there is a stable release our developers are excited to make all of all this Magento upgrading experience worth while.
As with the pre version 2 Magento upgrades there are a lot of potential issues with the core and extensions that can arise they can take hours if not days to debug and resolve. Each Magento Website is different, so we would highly recommend you leave the Magento Upgrade work to our Magento Upgrade Experts.
We will upgrade your current Magento website to Magento 2 in doing so bringing your Magento website up to date will resolve many of the previous magento issues and bugs, enable all the new powerful features of Magento E-Commerce Web Application and make your Magento 2 system more secure.
"Thank you! I was hesitant and wondering why the price was so much cheaper than other agencies i approached but i could not be happier with the knowledgeable and professional service received."

Mr S Palmer - London, UK
To get a FREE no obligation quote
Professional Magento upgrade, with no hassle or fuss to you within 72 hours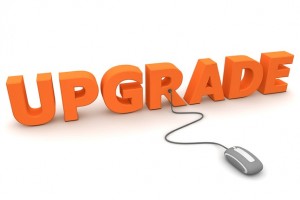 With over 100 successful Magento upgrades under our belt, we can confidently say that each website is complicated and individually different when it comes to the upgrade process. Due to our vast experience, we have come to understand that the Magento 2 Upgrade process mainly depends up on 3 important factors.
The current Magento Database Size,
Magento front-end theme and the
Number of extensions that are currently installed in the live site.
Based on these factors, the time taken for Magento website upgrade can be between a few hours to 7 days.

Upgrade Your Magento Installation Now!
Frequently Asked Magento Upgrade Questions
Will there be any downtime to the current live website?
No. We create a staging area (generally a folder called 'testsite') on your hosting server. We duplicate the current live website's Database to a new Database and use that new database for the upgrade process. Then, upgrade Magento on this testing area. This will ensure that your current Magento website will continue to function normally and there will not be any downtime.
What are the Steps followed for Upgrading Magento Website?
We divide Magento Upgrade into following steps: Create a Staging Area (generally folder called 'testsite') Duplicate the current Database to a new DB Upgrade the new Database Inherit Magento Front-end Theme on to the staging area Install paid and free extensions (if any) Test the system and fix all issues Once you are satisfied with the upgrade, just swap the live site with the testsite.
My Magento website has errors. Will it affect the Upgrade?
If your current Magento version has got errors, we will try to solve those errors, upgrade your Magento to version 1.9. We will again test the system and fix any issues that may occur and make this upgraded version live.
What versions can be upgraded to Magento 2.0 ?
The versions which can be upgraded are :
Magento 1.1.x
Magento 1.2.x
Magento 1.3.x
Magento 1.4.x
Magento 1.5.x
Magento 1.6.x
Magento 1.7.x
Magento 1.8.x
Magento 1.9.x
Don't wait any longer
Fill in this simple contact form and we will be in touch to initiate your Magento upgrade
". I have had 3 upgrades done by MX and am now running Magento 2. I would highly recommend their service to anyone "

Mr D Simms